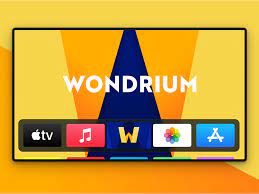 Wondrium Premium | Discounted Rates
13
Regular price $20.00 Sale
Get access to thousands of videos that will answer your why's, how's, where's, what's, who's, and when's. Endulge yourself to the plentora of Wondrium Premium courses that will surely captivate and satisfy your curiosity and thirst of knowledge.
"Entertaning. Expert-led. Educational. Engaging.Enthralling."
FAQ:
Our Wondrium Premium is currently priced with a ONE-TIME payment of $20 with minimum 3 months warranty!
Get to use the account as long as it's active - 6,9, 10 or more months; you don't have to pay anything beside the base price of $20. Compare this against getting a regular, monthly-based plan direct from Wondrium site (ex. 12 monthly payments of $20 x 12 months = $240 vs one-time payment of $20 that would work for at least 3 months, and usually remain active for up to 12 months. You just saved $200!)
If the account encounters issue within the warranty period of 3 months, we will provide a replacement account without any charge. Just send us a message!
Be sure to provide your email address during check-out so we can send the details of the account.
Reviews are translated to English by default upon publishing via Google Translate.